Meant to Be Visible!
Fr. Barnabas Powell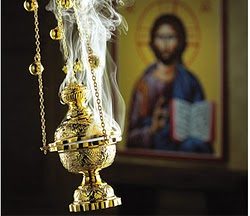 In his "must read" book "On The Incarnation" St. Athanasius said ""Even on the cross He did not hide Himself from sight; rather, He made all creation witness to the presence of its Maker." Think of that, The Creator insisted on making visible the Invisible, and to make accessible The Uncreated. But that was God's intention all along, to make Himself Visible and Accessible to His Creation. He even made His suffering…
The post Meant to Be Visible! appeared first on Faith Encouraged.